Thursday, July 01, 2004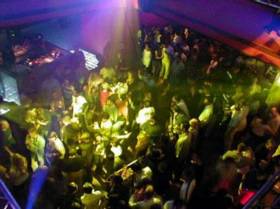 Here's a site I came across yesterday:
NightLifeInBahrain.com
. The site doesn't cover all of the nightspots in Bahrain (as the name would suggest), but just three which have the same owners I believe. The reason I'm posting it here is so that those of you who haven't been to Bahrain can get a glimpse of a side of the island that isn't often portrayed (the site has lots of photos). You won't see any camels, men in white
thobes
, or faceless women in black
abayas
here. Certainly, this only represents a small section of Bahraini society, but it is nonetheless a part of Bahrain's modern-day culture which I feel should be presented.